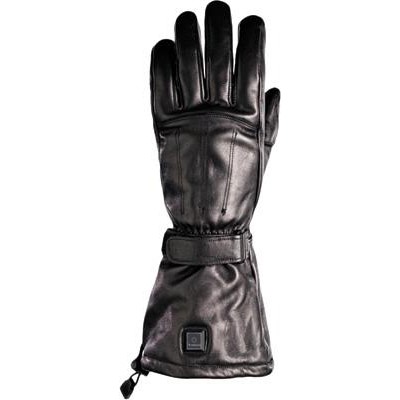 click on image for larger view
Product Description
Many riders ask for heated motorcycles gloves that can extend its warming capabilities beyond the bike. Designed from the ground up, the Hybrid Heated Motorcycle Gloves can stay powered by a wired connection to the vehicles battery, or by an optional rechargeable power pack.
With the optional 12 volt battery, feel free to explore the great outdoors, stroll through town, or even catch a ball game without the fear of cold hands.
With its built-in temperature controller, yours hands can stay warm with its 3 heat settings. Plus, the leather material is a natural insulator that helps retain the heated gloves warmth.
Designed as one of the most comfortable heating gloves for riding, the Hybrid Heated Motorcycle Gloves are guaranteed to provide maximum comfort. Each pair is made with premium Nappa leather that is soft to touch, but offers much needed durable and weather protection.
Both the palm and fingers have reinforced leather to prevent wear-and-tear. The sleek, flexible design contours to your natural riding position.